The doctor called early yesterday morning to let us know that Minnie was being sent for x-ray at another facility so we were advised to come in slightly later in the day instead. Minnie, who fell from our 6th floor window two days ago, also had to have her surgery put on hold as the blood test result showed that Minnie's liver was badly damaged during the fall and putting her under general anesthetic is not a good idea at all. Her Creatinine level were high too which could mean two things: that her kidney could have stopped functioning or there were some massive muscle damage again causing the creatinine to rise. We are hoping for the latter. Her x-ray were good showing no signs of internal bleeding or broken limbs. She did however vomited undigested blood the night before.
Doctor Sharon would do another blood test today to check on the levels. If there is a 50-60% improvement in her liver function, she would go ahead with the surgery using the safest level of anesthesia. She wished she could hold off the surgery but unfortunately delaying it would mean Minnie would be in pain longer because of her broken jaw. It would also means delay in her being able to eat solid food.
When we visited her yesterday at 5pm. Minnie was all cleaned up. Doctor Sharon managed to clean all the blood from her nasal and mouth area and also cleaned her fur in the chest and front legs area so she was no longer smelling of blood. She also looked calm and the swelling on the face has gone down. Minnie also looked more comfortable and less restless than yesterday.
We are hoping that her current healthy condition would make her strong enough for her to pull through this ordeal. All prayers are much appreciated.
Minnie's medical fees would be enormous. Kinda wish I had access to  cash advance somewhere so that I don't have to use our credit card to pay the bill. Therefore.. any donation would be greatly appreciated. Thank you in advance.
Meoww…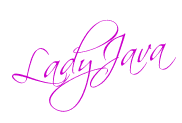 First Two Commenter Gets FCSB from LadyJava.
Thanks for all your comments
***
Mariuca
Bill