After falling off from the 6th floor yesterday, Minnie is now safely at the clinic and awaiting surgery this morning. The vet was hesitant to do the surgery yesterday as she was still under trauma and also because the vet, Dr Sharon, needed to get the blood test back to see whether Minnie's liver was damaged from the fall.
From her injuries, Dr Sharon, suspected that she might have fallen face first when she landed on the ground. She thinks that it wasn't a direct fall and she must have had something that break her fall. Minnie suffered a broken jaw in two places, which would require surgery to be re-aligned again, and her upper inside mouth which had cracked needed to be sewn back, as it was really seriously torn. She also need to get x-ray to make sure that there is no internal bleeding. For now, Minnie is on the food and sodium drip. The doctor has given her painkiller and antibiotics to help her with the pain.
We also went to see her at 7pm yesterday and although her face had looked swollen and she looked really uncomfortable and in pain, she still responded to both our voices. In fact she even showed us that she peed, indicating a working kidney. Minnie would most likely have to stay for a good solid week at the clinic after her surgery as the doctor need to make sure she can eat on her own even with the wires in her mouth that would be used to realigned her jaws. OMG! .. it sounds so painful just writing about it..
Minnie dearest, please be strong for mommy and daddy alright.. we will check up on you every morning and evening until you are ready to come home with us to join your own siblings. Be strong little one!
Here are some picture of Minnie from the fall…
Smokey, on the other hand, appeared as if nothing had happened to him. He is healthy without a scratch on his handsome face. The only difference is now is he wants our company more than usual. However, we are still monitoring him for fear of internal bleeding.
For both furkids to survive the 6-storey fall is truly is a miracle! Alhamdullilah!
PS: Minnie's medical fees would be enormous so any help (no matter how small) with her medical expenses would be truly appreciated. Thank you in advance.
Meoww…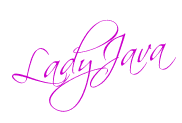 First Two Commenter Gets Linky Love from LadyJava.
Thanks for all your comments
***