Another life is claimed in April, one week after Minnie's passing. My mommy is now mourning the lost of her beloved fur-kid, Baby. I wrote the other day about how Baby is not feeling well and prayers were appreciated. Mommy just called and told me that Baby had passed on and that she already buried him as well.
Baby used to be my cat when I was in Singapore. Then after my move, mommy took over the role as caretaker and mommy to the already 2year kitty in 2000. Baby was 12years old when his last breathe left him. He crossed the rainbow bridge due to old age.
Stay strong mommy. I love you!
Meoww…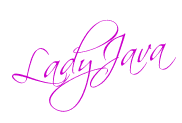 First Two Commenter Gets Linky Love from LadyJava.
Thanks for all your comments
***
Bella