This post is long overdue for sure.. but life has been hectic and as we at Blogger Cats mourn, we would still like to extend our BIG THANK YOU for the streams of support and overwhelming love that we felt from all over the world for our loss. Minnie would have speechless too (since she is the vocal lot of them all.. before Awan's presence that is)
We also would like to thank Marzie, Bill, Nessa and Monica for their kind generous donation to help with Minnie's medical cost. Minnie fought till the end but alas even the blood transfusion didn't help with her condition.  The bill came up to RM674 and your contributions really helped.
April has not been an easy month for all of us.  We just heard that Baby, my mom's cat is not feeling well too in Singapore. Please pray for his health.
Meoww…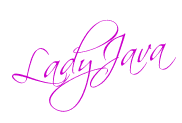 First Two Commenter Gets Linky Love from LadyJava.
Thanks for all your comments
***