Aggie has been scratching her ears non-stop these days. So I applied ear medication and instead of making it better, it made it worse as she scratched it more vigorously, probably because of the itching. Then on Tuesday night there was bleeding on her top part of the ear, so I washed the area and applied antibiotic cream. On Wednesday morning, I saw her in her litter bin and she was eating the litter! This obviously switched on the panic button and immediately a vet visit was scheduled.
The doctor told us that it was a ear infection. It seems Aggie has polyps in the inside of her ears and that plus the ear wax and everything else, made the itching worst. Doctor Sharon thought that perhaps the eating litter episode was because sometimes cats tend to self-medicate and by perhaps Aggie though eating litter might help.. oh well 🙁
Anyway, at the clinic, because Aggie was so clingy and Dr Sharon can't get any work done on her, her assistant took over holding her.. so the lady in blue is NOT me.. lol!
Aggie's bill came up to RM139.90 and she's due for another visit on Saturday.

Share your fluffy friends with us every Friday! Whether it's a favourite stuffed toy or an adorable pet – basically anything fluffy, we'd love to see your pictures & stories! Leave ONLY the POST URL here and grab the Fluffy Friday badge at Meow Diaries. Any unrelated links will be deleted.
Powered by MckLinky
Click here to enter your link and view the entire list of entered links…
Meoww…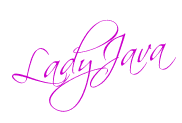 First Two Commenter Gets Linky Love from LadyJava.
Thanks for all your comments
***