While Azwaj and his friends were talking about business insurance, Ohio business insurance and business insurance in Alaska , Awan is busy entertaining herself on her bunk bed occasionally looking at Azwaj to see if she is acting cute enough for him to notice her.
Azwaj has always been Awan's favorite. In fact much like Benji loves B, I think Awan is little bit in love with Azwaj, if there is such a thing.  She will choose Azwaj more than me and when Azwaj carries her, she's will go all soft and become this ball of fluff in his arms or on his laps. She would lick his hair, his chin and beard and keep giving him kisses on his cheek.
Do I sound jealous? Of course I am!   After all I'm the one that always feeds the kitties, clean their litter bin, make sure they are clean all the time but when it comes to loving.. Awan chooses Azwaj anytime.. Argh!
And.. when he's not around, she sleeps on his chair just to wait for him. Won't you be jealous too?
Check out the pictures below to see how just in love Awan is with Azwaj.. heheh.. it's simply too cute.. Azwaj says it's because he was the one that lets her in when she came to our front door that fateful morning.  I just don't know.. sigh..
Meoww…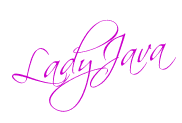 First Commenter Gets FCSB Points from LadyJava.
Thanks for all your comments
***
Bill
Rizal