I was at pet epicure early today to get my litter supply when we saw this HUGE cat in the lobby area. The kitty, belonging to the owner's daughter, is of the Maine Coon breed. I've heard of this breed before but have never seen one in real life and when I saw him, named Kato, my jaw dropped. He was HUGE!! He is four years only but he weigh like 8kilos!. I must stress this again, that although he doesn't look big here. he is HUGE!!!!
I then surfed around and here are some pictures I found on the web that shows how big this cat can go!
So ladies and gentlemen, I decided that my next fur-kid is going to be a Maine Coon… if I can afford one that is.. lol!
Meoww…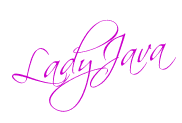 First Commenter Gets Linky Love from LadyJava.
Thanks for all your comments
***