I saw a tweet from Alyssa Milano today with a topic that is very close to my heart, especially because I have these three young kittens right in front of my front door. All I can say is, read the article "A Letter from A Shelter Manager" and get ready to cry.
There are lots of cats here in my condo building. Some of these cats are of the local breeds but some are, I would say, the high breed ones, like the cat that visited us some time back. We still see him around at the lift lobby sometimes and since then, have seen other kitties as well loitering around the condo compounds. Some are spayed like the one that visited us and some are not. We found out from the shop owner downstairs that there are lots of abandoned cats here simply because when people move out, they "forget" to move their pets with them. How pathetic! And you know what? I think it is common practice here because each time I moved, there would be people who asked me, "So your cats all moved with you?". I never really understood why they would ask that because it NEVER occurred to me to NOT bring them along. And now, ever since moving here, I finally understood.
Awan used to be stray too. She came to our front door, looking all skinny, decided to steal Azwaj's heart and stayed on. We suspect she was abandoned too!
Anyway, with regards to the cat family living in front of our door, we pretty much decided what to do with them. We are now in the process of applying tick and flea medicine to make sure they are pest free. Next would be to deworm them. After that, we would spay them and all three of them will move in with us. As for the mommy cat, I think she is pregnant again though we can't be sure. We would wait a while to see if her tummy gets any bigger and if it does, we would wait for her to give birth and then spay her but since she is used to living outside, she would remain outside and be free.
Sounds like a plan? Anyone wants to adopt these cuties?
Meoww…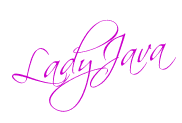 First Commenter Gets Linky Love from LadyJava.
Thanks for all your comments
***