We love "bullying" Baby Jam.. coz she's so small and adorable.. and she is so open to everything we do to her.. ahahha..
Check her out here in a upside down cd container. We won't be able to do this when she's get bigger.. sigh! Happy Fluffy Friday Everyone!

Share your fluffy friends with us every Friday! Whether it's a favourite stuffed toy or an adorable pet – basically anything fluffy, we'd love to see your pictures & stories! Leave ONLY the POST URL here and grab the Fluffy Friday badge at Meow Diaries. Any unrelated links will be deleted.
Powered by MckLinky
Click here to enter your link and view this Linky Tools list…
Meoww…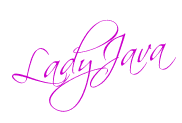 First Commenter Gets FCSB Points from LadyJava.
Thanks for all your comments
***
Monica