We sent Aggie to the vet this afternoon because of her eye condition. We seriously don't know what caused it but we suspect they got into rough play and Aggie got clawed in the eye.
When we were at the vet and the doctor shined a torchlight into her eyes, we could see like there was something in it but the doctor was not sure what it was and after unsuccessfully removing it went to the next course of action. She put a special green dye into Aggie's right eye and after a few minutes switched off all the lights and used an gadget that shined ultraviolet light to see where the dye has gone to. The dye basically will show us the extent of the wound and unfortunately for Aggie, the wound is quite deep as we can see the dye all over the pupil. There was also already dead cell that needed removing.
So in order to remove the damage part, Aggie needs to go under but because she had a meal before the vet trip, she couldn't be given the GA and so no surgery today. The surgery is scheduled for tomorrow morning at 10am. Doctor Sharon also took some blood and after three failed attempts to draw blood from the veins in her neck (Aggie couldn't sit still), the doctor decided to take from her hind legs instead. Luckily for Aggie, her veins there were quite big so the doctor was able to draw sufficient blood with just one taking.The blood would be used to see whether Aggie's kidney and liver are healthy enough for her to go through the surgery.
According to Doctor Sharon, in the wild if this happened, the wound will heal by itself but the risk might be that there would not be enough oxygen going into the cornea causing it to shrink eventually the eyes can pop out. Ouch! Luckily we got Aggie to the vet on time and God willing, all will be ok.
There are always risk with animals going under GA especially in elderly cats like Aggie (she's 10 in June this year), so we are hoping for the best and hopefully her blood test today will reveal good kidneys and liver so that she can go for her surgery.
Pray for my princess please.
Meoww…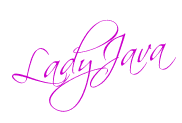 First Two Commenter Gets FCSB Points from LadyJava.
Thanks for all your comments
***
Monica | Mariuca