I was bloghopping one day and saw this sooo cute and adorable video.
Meet Fozzie, the dog. He is obviously feeling all nice, warm and cozy with the little arrangement that his owner has set up for him on the sofa that even all the laughter and the sounds coming from the LCD TV couldn't rouse him from his slumber.
Check out the video below and tell me how do I NOT feature this video for Fluffy Friday?

Share your fluffy friends with us every Friday! Whether it's a favourite stuffed toy or an adorable pet – basically anything fluffy, we'd love to see your pictures & stories! Leave ONLY the POST URL here and grab the Fluffy Friday badge at Meow Diaries. Any unrelated links will be deleted.
Meoww…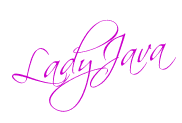 First Two Commenter Gets FCSB Points from LadyJava.
Thanks for all your comments
***
Bill | Bella