Aggie had her surgery at the Urban Melawati Pet Clinic yesterday. She took her GA very well despite her age and the Doctor Sharon was able to remove the ulcer in her eye. Her third eyelid now formed a "patch" over the affected area to protect it while it healed. We are hoping in three weeks time, when we remove the patch, the eye would have totally healed or at least there will be no more sign of the ulcer which would indicate a healthy even if it's a non-working eye. In that case the surgery would have been a success and her right eyeball is safe.
Aggie is now spotting a victorian collar and there are blue stitches on her right eyelid. These stitches are what is holding the patch in place.
She has a host of medicine to take and her eye cream got to be applied every four hours. She is eating and drinking well though she cries each time she's awoken from sleep. She prefers to sleep in the kitty room though the door is opened and so when she cries, me and Azwaj would run to her side to pacify her. We are not sure if she is in pain but she seemed to calm down when we stroke her head.
Her bill came to RM517.00 and more will follow for sure. .. but nothing is spared for my princess. Her next appointment is on 9th March 2011 which about a week from today.
Meoww…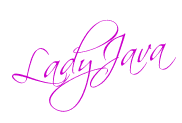 First Two Commenter Gets FCSB Points from LadyJava.
Thanks for all your comments
***
Mariuca | Monica