Aggie is now at the vet and since her blood test is indicative of a healthy liver and kidneys, she is probably going through her surgery right now.
Basically what the doctor will do is to remove the ulcer in her eyes, hoping that it has not affected too deeply into her cornea. When that happens, we are hoping there would be slight bleeding which would mean that there is still blood circulation into her eyes. The doctor would then used Aggie's third eyelid which is at the corner of her eyes to form a "patch" over the affected area. This "patch' would then be secured with stitches and knotted just outside her eyelid. This patch would protect her eyes while it is healing for about three weeks during which Aggie would have to be wearing her "Victorian" collar. After her third week, the doctor would just pull the stitches from the knot that is outside her eyelid and hope her eyes would have recovered by then.
As if this is not worrying enough, I was just watching this video about hi tech pickpocketing over at youtube. So pay attention people and watch the video. This is serious stuff especially if your credit card has one of those RFID thingy.
Meoww…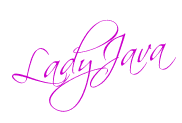 First Two Commenter Gets FCSB Points from LadyJava.
Thanks for all your comments
***
Mariuca | Gagay