These days Aggie is like a little Yoda walking around the house in her tshirt. Ever since her surgery, she has been walking around more and hanging out in the human room like her other siblings. Before, even when the kitty door was wide opened, she would just hang out in there refusing to mingle but now.. OMG.. now there is no stopping her. This is her favorite spot now, in front of the front door an in her fav position.. lol! (sorry for the bad quality picture, I had to zoom in to get  her in her element).
Happy Saturday all. I've to do a little research on Maritime Lawyer and then am off to run errands..

Share your fluffy friends with us every Friday! Whether it's a favourite stuffed toy or an adorable pet – basically anything fluffy, we'd love to see your pictures & stories! Leave ONLY the POST URL here and grab the Fluffy Friday badge at Meow Diaries. Any unrelated links will be deleted.
Meoww…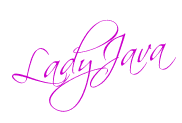 First Commenter Gets FCSB Points from LadyJava.
Thanks for all your comments
***
Mariuca