Ok you know how the kitties love bullying Azwaj when I'm gone to the point that we would most likely need to increase his Medicare plan right? lol..
Well, here's another prove and this actually happened two days after the earlier incident.
Azwaj had forgotten to latch the window adjoining the kitty room to my dressing room. So Joy had managed to open the window and needless to say, JayBol, Jerome, Jesse and Jam had a field day in my dressing room. By the time Azwaj realised what happened, the room looked like it has been hit by a snowstorm!


Share your fluffy friends with us every Friday! Whether it's a favourite stuffed toy or an adorable pet – basically anything fluffy, we'd love to see your pictures & stories! Leave ONLY the POST URL here and grab the Fluffy Friday badge at Meow Diaries. Any unrelated links will be deleted.
Meoww…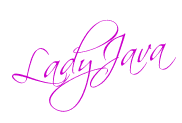 First Commenter Gets FCSB Points from LadyJava.
Thanks for all your comments
***
Ane