If you read yesterday's post, you'd know that Jam Jam was not recovering well. We decided to remove her bandage in hopes of making her feel better as it was wrapped in a such a way that her tummy is all scrunched up. But since we removed her bandage, we must watch her so that she does not move excessively and cause the cross pin to move and affect her joints. We decided that we will sleep with her.
Azwaj moved around some stuff and made an area for us to camped out in the study. I decided to place Jam Jam on my lap to make sure I wake up whenever she moved. It was also necessary as I had to syringe her with water every few minutes as she was badly dehydrated.  So there we were. Me sitting propped up against  a few pillows with Jam Jam in my arms and A sleeping next to me making sure his face was facing Jam Jam. This was 3am this morning.
Jam Jam made it through the night. By 9am, we were already at our regular vet and Doc Sharon was reading through Jam's discharge papers from UPM. Within minutes, an IV drip was setup and Jam Jam's tail start to wag again.
However, she suddenly started retching away. She started to vomit blood. Doctor Sharon was worried that it was her liver especially after hearing that the doctor at UPM did say that her liver would be cause for worry especially if she does not eat. Doc Sharon was not able to administer any medicine as Jam Jam was really weak. The next few hours was critical. Unfortunately her condition deteriorated. When her heart stopped the first time, Doctor Sharon was able to revive her but when it happened the second time, she was unable to as Jam Jam was already too weak.
Jam Jam left us at 11am today. Our baby was only one.
Thank you for all the kind words and concern comments about Jam Jam. We are really humbled. The tears are still flowing but she is in a better place and without pain right now. For that we are thankful.
Meoww…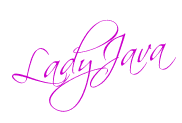 First Commenter Gets FC from LadyJava.
Thanks for all ur comments
***
Shemah