Firstly, thank you for all the concerned emails and tweets so as promised here is Jam-Jam's update.
Jam-Jam spent four days at The Ampang Veterinary Clinic over at Taman Seraya, Pandan. Doctor Kamal treated her with antibiotics and anti-inflammatory meds while awaiting x-ray results. From the x-ray we found that she had broken her left distal bone, which is very close to the her joints. Since she was weak and Doc Kamal's clinic is not equipped to carry out bone surgery, he suggested making her strong enough before sending her to UPM for her surgery. The first few days at Doc Kamal's clinic, Jam-Jam refused to eat so on the drip. On Tuesday, we brought her fav food and she ate only when we hand-fed her. She was becoming stronger and showed us how stubborn and fussy she is..lol!
We brought Jam-Jam to UPM Vet Hospital yesterday afternoon to get her condition accessed. Dr Chua told us that she would need to get blood test prior to any surgery to make sure she is strong enough for anesthetic. She also recommended that admit Jam Jam as it would be easier for them to monitor her in terms of food intake, passing motion and urine.
She also explained what will be done during surgery. Basically, a cross pin will be inserted to the broken part and depending on how extreme, the surgeon might insert another pin to hold the bone in place. Recovery will be take around six weeks with very limited movement. Jam Jam would be have to be caged up for the duration of her recovery.
Jam-Jam is now warded at UPM Vet Hospital awaiting blood results and if all goes well with her results, she will be operated on Monday to fix her broken leg. I just spoke to Doc Melissa, who is taking care of Jam-Jam, and she told me that Jam-Jam is eating, though hand fed with lots of coaxing and very moody. Visiting hours are very limited at UPM Vet hospital so we will only be visited her tomorrow with plenty of her fav food to make her strong for her surgery.
This is the estimated bill for her one week stay. Her bill from Doc Kamal's clinic was RM600. That being said, nothing is spared for Jam Jam's recovery fund. We just want our baby back all healthy and walking again.
Meoww…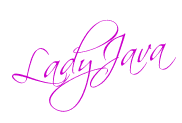 First Commenter Gets Linky Love from LadyJava.
Thanks for all your comments
***