My mom's room in my apartment has a window that opens up to the kitty room. Whenever she stays with me, she loves to watch the kitties in their room sleeping or just hanging out.
This morning she peered into the kitty room and found the window that overlooked outside was slightly ajar and Jesse and Jerome was sleeping on the "outside". She was puzzled and came to let Azwaj, who was already up, knew about it. Azwaj went to check on them and brought them in. (Note: This is the same window that Minnie and Smokey fell off from April 2010. We already made the windows cat-safe but cats being cat, they can be quite resourceful).
I woke up a few minutes later and was in the kitchen when my mom asked me how many cats we have. I told here 9 and she said she counted the kitties and there were only 8. I knew about the earlier incident to immediately checked on the kitty and I counted. Oh no I see only 8 and Jam Jam was missing. I knew immediately she had fallen. I told Azwaj about it. I got dressed and went down to see if I could find her. I went to around the same spot that Minnie and Smokey had been found before and I immediately saw Jam Jam. She was facing the other way and not wanting to surprise or scare her. I walked as quietly as I can and went to her. The moment she saw me, she cried out as if complaining. Her nose was bleeding and my heart was crushed remembering Minnie's incident. I checked for other signs of bleeding, found none and carried her in my arms back home.  I met Azwaj  at the lift area, food in tow, fully intending to help search for Jam was relieved that I found her. Mom who was watching me upstairs said she could here Jam's meowing all the way up.
We were in a frenzy checking out the net trying to find an emergency clinic that opened on Sunday. I tweeted for info but seeing it was Sunday morning was not surprised that I didn't get any response. Thanks to Caroline for retweeting my plea. We  eventually found a place with the help of Mr Krishnan from the Kembiri Clinic at Taman Megah called Klinik Veterinar Ampang which opens on Sunday. Within 1/2hr Jam was attended to Dr Kamalanathan. Doctor said her temperature was sub-normal which means that she was in shock and there could be internal bleeding. Her right leg also seemed broken. Jam will be sent for x-rays only tomorrow so for today she will be on drip, antibiotics and anti-inflammatory meds.
We are hoping for the best and hopes Jam will totally recover. Prayers will be appreciated.
PS: Bill estimate for today and tomorrow's treatment will be around RM400. Other charges still unknown.

Meoww…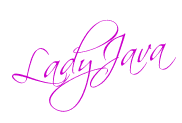 First Commenter Gets Linky Love from LadyJava.
Thanks for all your comments
***