Someone very dear to us is heartbroken right now coz his cat is very sick. Initially he thought that Ice had food poisoning but it turned out he had broken his tail instead. The vet didn't say how it might happened but I suspect that someone might have hit him or he was involved in a hit and run.
Anyway, Ice is now at the vet being treated for shock and also so that he might be stronger and in a few days time will go to the hospital to get his tail amputated. The vet said that is the best solution as it will take a longer recovery time if they tried to save the tail.
Here's wishing Ice a speedy recovery and since he is only 1year 2mths, me and my friend both feel confident that he will recover nicely.. God willing.
Meoww…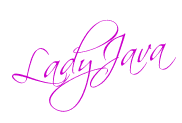 First Commenter Gets Linky Love from LadyJava.
Thanks for all your comments
***