Jerome-Zi or affectionately called Romzi by Azwaj was always a spiderman of sorts. He always find ways and means to escape the kitty room even after Azwaj had cat proof it. He will bite the wire mesh that Azwaj used over the window grills and he will squeeze himself out and even managed to climb up the balcony of the upstairs vacant apartment above us not once, twice, thrice but four times! The last incident saw Azwaj himself becoming a Spiderman as he climbed up the same way Romzi did to access the balcony upstairs and yes we live on the 6th floor!
Anyway, Romzi must have used up all of his nine lives yesterday. He didn't come out with the rest when we let the furkids out of the kitty room and we rushed down at 2am to see if we could find him. We did find him but he already passed on. He didn't make it.
Jerome-Zi was 2years old. Rest in peace dear boy.. You will be missed by all of us..
Meoww…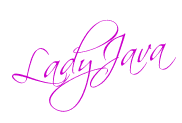 First Commenter
***