Cat food coupons can be combined with special offers to provide maximum savings for pet foods shoppers. It's for this reason that cat-related coupons are among the most sought after coupons in the realm of coupon hunters. Due to the heavy competition among pet food manufacturers, the largest companies generate a lot of coupons.
Manufacturers also encourage supermarket loss-leader sales. A loss leader sale is a type of sale that grocery stores use to entice new shoppers into their store. The hope is that shoppers will then buy other things to help offset the market's loss on one item.
For instance, a major pet food manufacturer distributed a .75 off coupon through the US Sunday newspapers. The pet food manufacturer, in collaboration with a supermarket chain, then commenced a $1.50 sale on their three-pound dry cat food. As a result, smart shoppers who shopped at double coupon stores got free bags of cat food.
Even the shoppers without double coupon stores were able to get lots of half-priced high quality brand dry cat food. The price compared very favorably with even the cheapest brand of dry cat food.
Another time, a canned pet food manufacturer offered a buy three, get one free offer. A major supermarket chain then offered their own in-store coupon for $1 off three cans of cat food, which could be combined with the other offer. Since the manufacturer coupon could be used an unlimited number of times, and the in-store store flyer with the grocery store coupon was plentiful, it was very easy for feline fanciers to stock up on lots of good quality canned cat foods. Some stores actually had to request midweek restocking due to the huge influx of shoppers.
The savviest shoppers saved all their UPCs and other proofs-of-purchase since pet food companies often offer free cans or bags of cat food coupons, as well as other free item special offers, in exchange for purchases. This reduced the end price of the shopper's purchases to a fraction of what it might have been before coupons and sales-matching.
Cat food coupons are available from many sources. They can be garnered directly from the manufacturers, often via email offers on their websites, from postal and newspaper circulars, supermarket flyers, and for a handling fee from outside entities like auction website sellers and other coupon websites.
There are a myriad of Internet coupon trading exchanges and websites that couponers can use to collect many high value coupons.
It's important to know store policy before using coupons in any supermarket. Most retailers set a limit on some types of coupons. There will often be a limit of numbers of bags or cans purchased per person, in which case bringing a friend along is a good idea. Many supermarket cashiers are helpful in this regard.
Not only is the overall price of cat food reduced by using coupons, but the quality of the food purchased is higher. In this case, your pocketbook and your cat will thank you.
Meoww…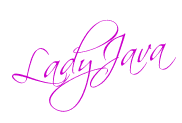 First Commenter
***