While owning a cat can be a hugely rewarding experience, it can come with some frustrations. Knowing how to deal with some of these eventualities can make a significant difference. The following are three tips for removing some of the stains and odors that are a regular part of cat ownership:
Baking Soda
While this option may not be as effective at removing stains as the product above, it is superb at removing odors. By simply treating the affected area and then vacuuming up the baking soda, the bulk of a bad odor can be easily removed from one's carpet or furniture. One advantage of using baking soda is that it does not need to be monitored. The longer it stays on the affected area, the greater impact it can have on the odor. If one forgets about it overnight, there is no adverse effect.
Spot Shot for Pets 
Spot Shot for pets is one of the most effective stain removers available because it addresses not only the stains that may be left on one's carpet or furniture, but the odors as well. The secret to using this product effectively is treating the problem area quickly and then giving it time to set in the stain. It is important to give the stain remover time to bond with the stain, but not to forget about it and let the product dry. Often multiple uses are needed to fully remove the stain, but the product does what it claims. Lastly, it is important to use a blotting motion to remove the stain as this will be most effective.
Scented Carpet Powders
Similar to baking soda, using a scented carpet powder can have a significant impact on the smells left behind by cat urine. Many of these powders are specifically designed to bond with the particles that cause the offending smell and neutralize them. This is not a good option for stains, which are best treated while wet. If one prefers this method, the stains can be cleaned with hot water or a commercial cleaner of some kind. It is important to let the carpet dry before using the carpet powder.
While there are countless options for counteracting the stains and odors that can be left behind by one's cat, these are a few tried and tested methods. By vigilantly addressing issues as they arise, these stains can be managed. With the products available, there is no reason stains have to be permanent.
Meoww…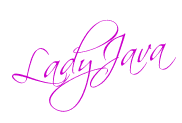 First Commenter
***
Filed under
Pet Tips
|
6 Comments