We want to go and buy serato scratch live and we wanna make some funky music tonight… hahaha..
Why? Well because Gianto now has a new FACEBOOK PAGE of his own and you can LIKE it by clicking the like button on the sidebar! Why Gianto you may ask. Well because he is the youngest of all the bloggercats and because .. well.. just because..
So don't forget to LIKE Gianto's FB page ok!
Meoww…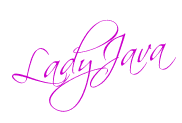 First Commenter
***
Filed under
Gianto
|
9 Comments