Sometimes I wonder at the things we do to cat proof the house. We have netting on all windows, we double proof any opening for fear they run off outside, get lost or hurt and don't know how to come home and very recently Azwaj sent me this picture of our plastered surface water filter and water pot that the kitties love to climb on when they try to open the kitchen grill.
Azwaj is very smart at "mcgyvering" stuff and this is one of the ingenious idea that he implemented in the kitchen a few days so that the kitties will stop using this surfaces to open the kitchen grill. They theory is that they would stop climbing and stop using using this surfaces as leverage because they would hate to have that sticky tape on their paws. I'm not sure where Azwaj got the idea from, perhaps it was from reading some thread at some pet forums but wherever or however he got the idea, it's brilliant!
Ok to be honest, to say kitties would be unfair, as it is mainly Jesse or Jaybol that I see will use this technique to try to open the kitchen grill. Apparently sometimes there is this stray cat that we feed outside the door of the apartment and for some reason Jaybol and Jesse have both taken a dislike to him and whenever Johnny (yeap we name the stray that) comes along, a territorial power play will take place which would see me screaming and immediately closing the front door to avoid any fight that might take place inside the house. So when this happens, both Jesse and Jaybol will be very dissatisfied with me and will try to catch a sight of Johnny and that is why they will try to open the grill to continue the power play.
Anyhow, we hope this habit will wear off as I would hate to have to keep plastering those items forever
Meoww…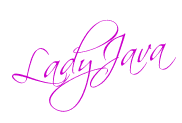 First Commenter
***
Filed under
Cat Diary
|
8 Comments