I am a fan of a Facebook page, Pusat Jagaan Kucing. The center give temporary shelter to all cats that been surrendered to them.
Occasionally they will have adoption drive like the one they will have TONIGHT at Uptown Danau Kota (top level), KL. They have 15 adorable little kittens like the picture up top that they are giving away free TONIGHT from 9pm to 2am.
Just a quick note though that although these kittens are given away for free, please remember that they are not toys that you discard after they are no longer cute or playful. They are a life long commitment that you as the owner have to be responsible for.
If  you are up to the challenge of being a "parent" to these fur-kids, I am sure they will reward you with all the unconditional love that they have. I know coz I have 9 of them myself and love them to bits.. just as much as they love me.. lol!
Meow!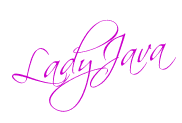 First Commenter
***
Monica
Filed under
For Adoption
|
11 Comments