Not all pet food is the same. There are so many choices for cats at every age and stage of health, it can make your head spin! If you want a healthy and energetic kitten, it's best to address their unique nutritional needs before training them or rewarding them with treats.
Kittens, like all cats, are pure carnivores, however, their smaller size requires specific kitten care. Their health depends on a steady source of animal proteins in their diet, even more than dogs do. Animal proteins build tissues, muscles and help organs develop normally. Carbohydrates are needed in a smaller proportion, and fats are essential for energy and a healthy coat and skin. Kittens also have a steep growth curve in their first year of life. They require a different proportion of nutrients to support that growth. That's why pet food companies sell specially-packaged food just for kittens.
No matter which brand you choose, look for the words "Complete and balanced nutrition for kittens based on AAFCO feeding trials" on the label. Otherwise you're taking a chance that the food is not properly formulated.
Next, you face a choice of three basic types of kitten food: dry, moist and canned. While all food must be supplemented with clean, fresh water every day, your kitten may need more water on a dry food diet. Moist and canned foods have up to 75 percent dietary water, making them more palatable and easy to digest. Avoid making sudden changes from one type of food to another or your may upset your kitten's delicate digestive processes. Any changes should be made over the course of 7 to 14 days.
There are many vitamin "supplements" being marketed to cat owners for kitten care, but unless a veterinarian has evaluated your kitten care needs and identified a deficiency, don't buy them. Kitten food is nutritionally balanced so these supplements aren't needed for a normal, healthy kitten. Table scraps and milk are also not recommended.
Treats are great for training kittens to use a scratching post and for teaching other behaviors, but it's best to wait until the kitten is well established with a good diet before commencing, usually after three or four months. Kitten treats are rich in fat and calories, so limit their use to no more than 10 percent of their daily calorie intake. More than that will throw off the kitten's nutritional balance and set them on the road to obesity, especially if they've been neutered or spayed in their first few months of life.
Meoww…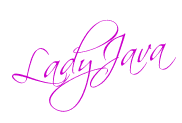 First Commenter
***
Filed under
Gianto
,
Pet Tips
|
10 Comments