Jay-Bol loves to follow me around. He has grown to be one of the largest cat I've ever own as a local breed. He is also one of the most affectionate and has a cute way of "meowing". It's like he's trying to mimic the way I call him which is "Jebongi" which is short of "Jay-Bol wangi".. wangi meaning nice smelling..
The nickname came on because he loves to fart whenever I carry him this way.. (simpy coz he seems to love it ) which makes me literally cringe and dump him on the sofa immediately. So in order to stop him from doing that and smelling all yucky.. I call him the opposite.. lol! So Sweet smelling Jay-Bol still farts sometimes but I love him all the same…

Share your fluffy friends with us every Friday! Whether it's a favourite stuffed toy or an adorable pet – basically anything fluffy, we'd love to see your pictures & stories! Leave ONLY the POST URL here and grab the Fluffy Friday badge at Meow Diaries. Any unrelated links will be deleted.
Powered by MckLinky
Click here to enter your link and view this Linky Tools list…
Meoww…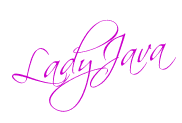 First Three Commenter Gets FCSB Points from LadyJava.
Thanks for all your comments
***
Mariuca | Jackie | Monica
Filed under
Fluffy Friday
,
Jay-Bol
|
65 Comments