We brought Smokey to the vet again today since we were not able to collect any urine sample ourselves. The plan was to send him in the morning and the vet would collect whatever urine she could when Smokey does his business there. Smokey was very nervous upon reaching the clinic. I took him out from the carrier and carried him in my arms trying to console him and to make sure that he understood that we will come and pick him up once Doctor Sharon was able to collect her sample.
We went home and I went to sleep after spending the whole night tweaking my client's website. At around 5.30pm, Doctor Sharon called to inform me that she was not able to collect any samples and Smokey had refused to eat or drink and just sit in his cage "like a stone" (was her exact word). He didn't move the whole time and only his eyes moved everytime there was movement around him…lol!
So Smokey is back at home now and I will try another day to collect his urine sample, failing which, if his situation does not improve, we are supposed to bring him to the clinic again and perhaps get some antibiotics.
We've always known Smokey was timid when it comes to new experiences but we never thought he was this timid.. sigh..
Meoww…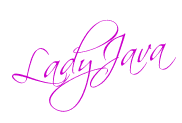 First Commenter Gets Linky Love  from LadyJava.
Thanks for all your comments
***
Filed under
Smokey
|
27 Comments